2017 Nissan
Armada SV
MSRP: $49,195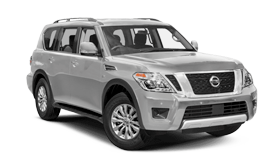 Purchase Price:
$44,290
$4,905 Off Msrp
Offer Expires: 5/1/17
View Details of the Newly Redesigned Armada
Armada Overview
"I recently leased my 3rd vehicle from Coastal Nissan. I cannot say enough about how great the experiences have been, and this is why I continue to give Coastal my business."
- Thomas W.
Read More +